Policy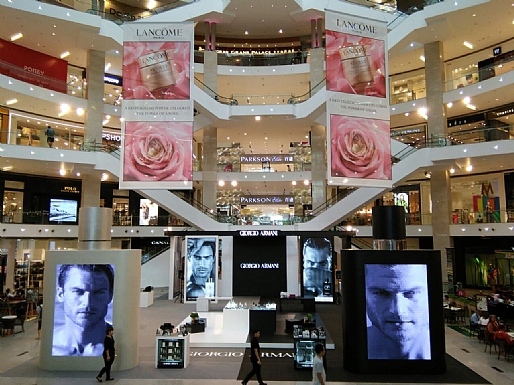 Our terms :-
Payor(s) will pre-pay, plus shipping and insurance (optional), which will be calculated upon receipt of address
We accept major credit cards, debit cards, mail orders, bankers cheques, cash, online transfer and in Ringgit Malaysia currency, or bank or wire transfers. Please allow a few days for clearance. Items are dispatched only after payments are cleared.
For bank-in or ONLINE transfer/wire transfers, our bankers are :-

CIMB Bank Berhad
Metro Point Kajang, SELANGOR, Malaysia
Account No. : 12750001508058
Account Name : Gravo Store
Email :
gravostore@gmail.com
We also accept PayPal, and other forms of payment maybe accepted, but has to be clarified first.
Shipment by air courier. Shipment by reliably known either our National Courier Service "POST EXPRESS" or Federal Express . Depending on destination, please allow a maximum of 5 to 10 working days for safe delivery time. Other cheaper forms of delivery are available through PosLaju Malaysia, an arm of the postal service here. Do not hesitate to e-mail for details.
Payments for Advertising/Enlisting at
www.gravostores.com
MUST meet the requirements.
Please do enquire for the present rates via email : gravostore@gmail.com. All payments received are non-refundable nor transferable.
Advertisement at
www.gravostores.com
Training, talks/seminars, workshop topic(s) must be for Microsoft application, internet or any topic relating to business or skills enhancement which is in popular demand at the current moment.
Brochures, pamphlets must be provided by respective company and a template of presentation must be provided to Gravo Store Management at least fourteen (14) working days prior to the actual date of talks/seminar.
Gravo Store's responsibilities are:

1 - Register participants
2 - Market and promote to participants (internal)
3 - Take charge of all the administration issues
4 - Preparation of light refreshments ONLY when training, talk/seminar is held at Gravo Store.
Interested entrepreneurs/corporations/individual are welcome to advertise (not relating to politics and/or religion, nor xrated) with Gravo Store to promote your company and products/services to our participants.
Prior to these, enjoying the benefits to conduct a (upto one hour) talk on skills enhancement/development, motivation, business enhancement, products/services as stated above. Whereas, seminars/workshops are more than one (1) hour and is chargeable to participants pending on Advertisers' rate.
Gravo Store reserves the rights in rescheduling date(s). All payment received are non refundable and non transferable.